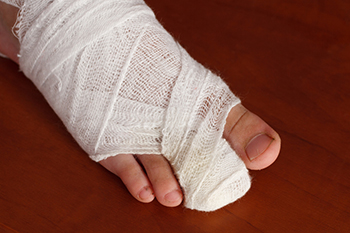 Small toe problems can be more than just an inconvenience, they can impact your daily life, cause discomfort, and hinder your ability to move freely. When non-surgical solutions fall short of providing relief, surgery emerges as a viable option to address these issues effectively. Deformities like claw toe and hammer toe are common causes of small toe discomfort. Small toe surgery focuses on correcting these deformities and alleviating associated pain. The procedures can involve releasing or lengthening tendons, repositioning joints, removing excess bone, stiffening joints, or realigning bones. Preparing for surgery is essential to ensure a smooth and successful outcome. Quitting smoking, maintaining a healthy weight, and engaging in regular exercise can also contribute to a smoother recovery. Potential risks involved in small toe surgery include infection, bleeding, nerve or blood vessel damage, bone healing issues, and loss of toe movement. Full recovery, including reduced swelling and optimal functionality, may take up to six months. If you're considering toe surgery, it is suggested that you consult with a podiatrist to discuss your options. 
Broken toes may cause a lot of pain and should be treated as soon as possible. If you have any concerns about your feet, contact Arthur Segall, Jr., DPM from Segall Foot and Ankle. Our doctor will treat your foot and ankle needs.
What Is a Broken Toe?
A broken toe occurs when one or more of the toe bones of the foot are broken after an injury. Injuries such as stubbing your toe or dropping a heavy object on it may cause a toe fracture.
Symptoms of a Broken Toe
Swelling
Pain (with/without wearing shoes)
Stiffness
Nail Injury
Although the injured toe should be monitored daily, it is especially important to have a podiatrist look at your toe if you have severe symptoms. Some of these symptoms include worsening or new pain that is not relieved with medication, sores, redness, or open wounds near the toe.
If you have any questions, please feel free to contact our offices located in Plantation, Ft. Lauderdale, and Margate, FL . We offer the newest diagnostic and treatment technologies for all your foot care needs.
Read more about What to Know About a Broken Toe